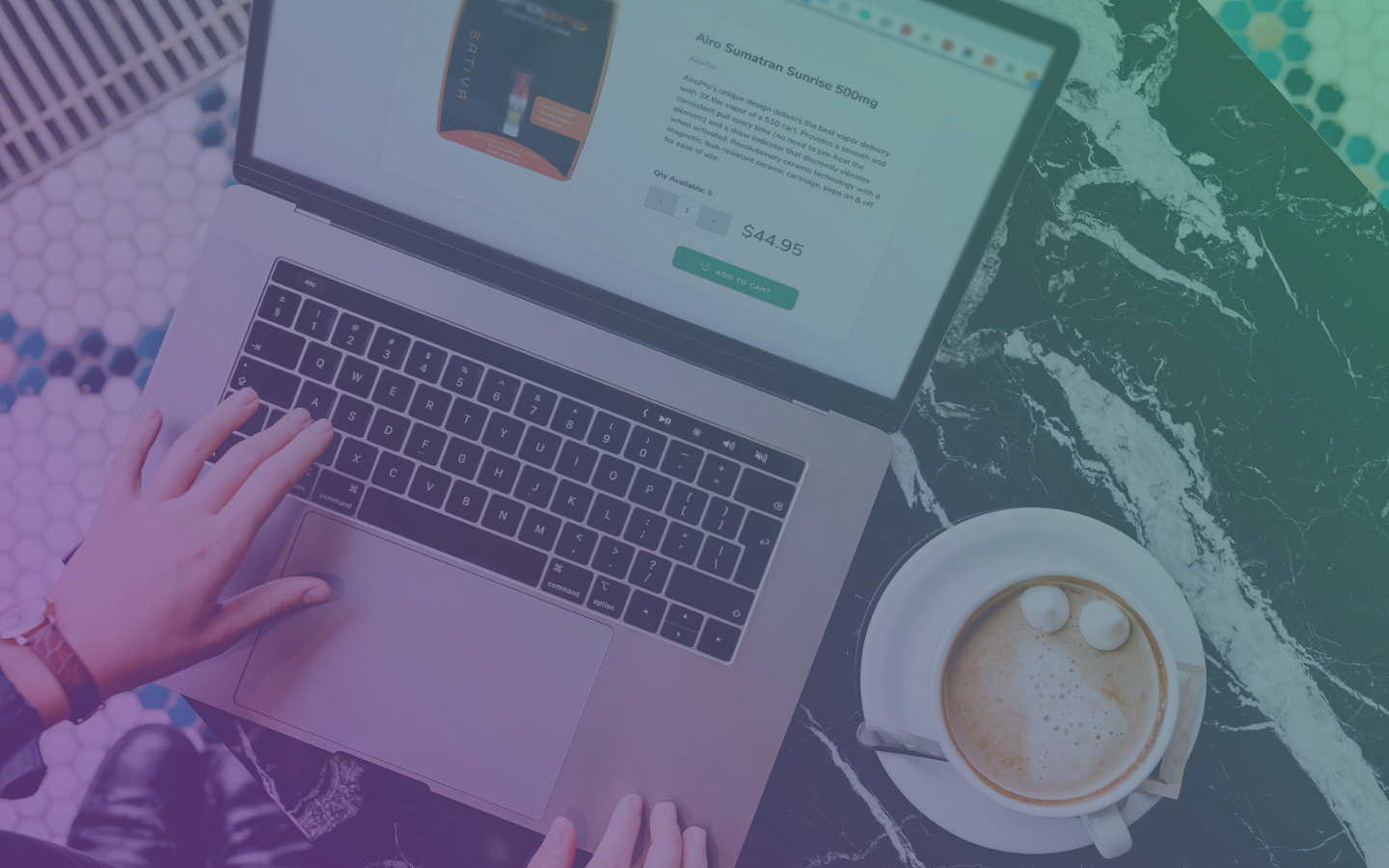 How Cannabis Dispensaries Are Thriving during the Coronavirus Pandemic
The Dispensary Business rapidly changed during the Coronavirus Pandemic
Since the Coronavirus outbreak was categorized as a pandemic, online health and wellness sales went up 42%. Cannabis and CBD purchases, specifically, have also been on the rise jumping to 57% in some legalized states across the board. As stated in this article from NewsOn6 and this article from USNews the boost in sales was due in part to a new necessity to maintain a healthy mental and physical condition during these stressful times and consume CBD products to strengthen the immune system. In order to rapidly adapt to the crisis, dispensary businesses had to come up with new ways of providing their services and products.
During these trying times, an easy-to-use online ordering system and a customer relationship platform is key for success. Especially when the CDC has been recommending consumers to "order food and other items online for home delivery or curbside pickup (if possible)". Read the CDC's updated recommendations here. When we see how the data has been correlating, it's safe to assume that the future of Cannabis during this pandemic (and possibly afterward when we reach what experts are calling "the new normal") will be defined by online ordering and supporting digital tools.
STRAIN's mission is to provide Cannabis dispensaries the best tools for online selling and interacting with their customers. We are proud to be part of the solution. By giving customers a unique and transparent relationship with their dispensary, we are not only solving some of the Cannabis industry's pain points, but we are also reducing and, in many cases, completely eliminating the need for person-to-person interaction.
Reduce Person-to-Person Interaction in Cannabis Dispensaries
1. In-app & online ordering system – Instead of ordering in-person to your budtender, customers have the option of viewing exactly what you have in stock either from your dispensary APP or your online ordering system.
2. Real-time inventory – Are your phones ringing too much lately? Does your budtender have to spend too much time answering customers' questions? Through your dispensary mobile APP provided by STRAIN, customers can view each product, its description and labs in real-time.
3. Express check-in – Eliminate customer lookups and the time spent when checking them in. Our real-time connection with your POS allows for a fast check-in process with customer barcodes. One quick scan and you're all set!
4. In-app contact form – Especially during the pandemic, allow customers a way to contact you online for suggestions or complaints. Our APP provides a contact form that allows them to reach out to you from the comfort of their home.
Reduce Customers' Time Spent in Cannabis Dispensaries
5. Tablet ordering – By having tablets for online ordering outside and in the dispensary waiting area, customers can browse products and place orders without having to wait for the budtender. This decreases by 60% budtender time spent with customers. It also avoids long queues!
6. Real-time TV Menu –  Allow customers sitting in the waiting area view what you have in stock in a real-time POS connection to your Smart TV, showing them the products you have available and active brands offers.
7. Push notifications for time management – With the STRAIN white-label APP you will be able to send unlimited push notifications to customers from your own branded APP. You can use the most out of this feature by reminding them about new safety guidelines, special hours and more.
In these times of uncertainty, you can be sure about one thing, we can help you move your business forward while keeping your customers safe. There is no reason for your dispensary to be suffering if (and that's a BIG if) you have the tools to propel it forward and make it stand out from the rest. Stop waiting because the time is now.