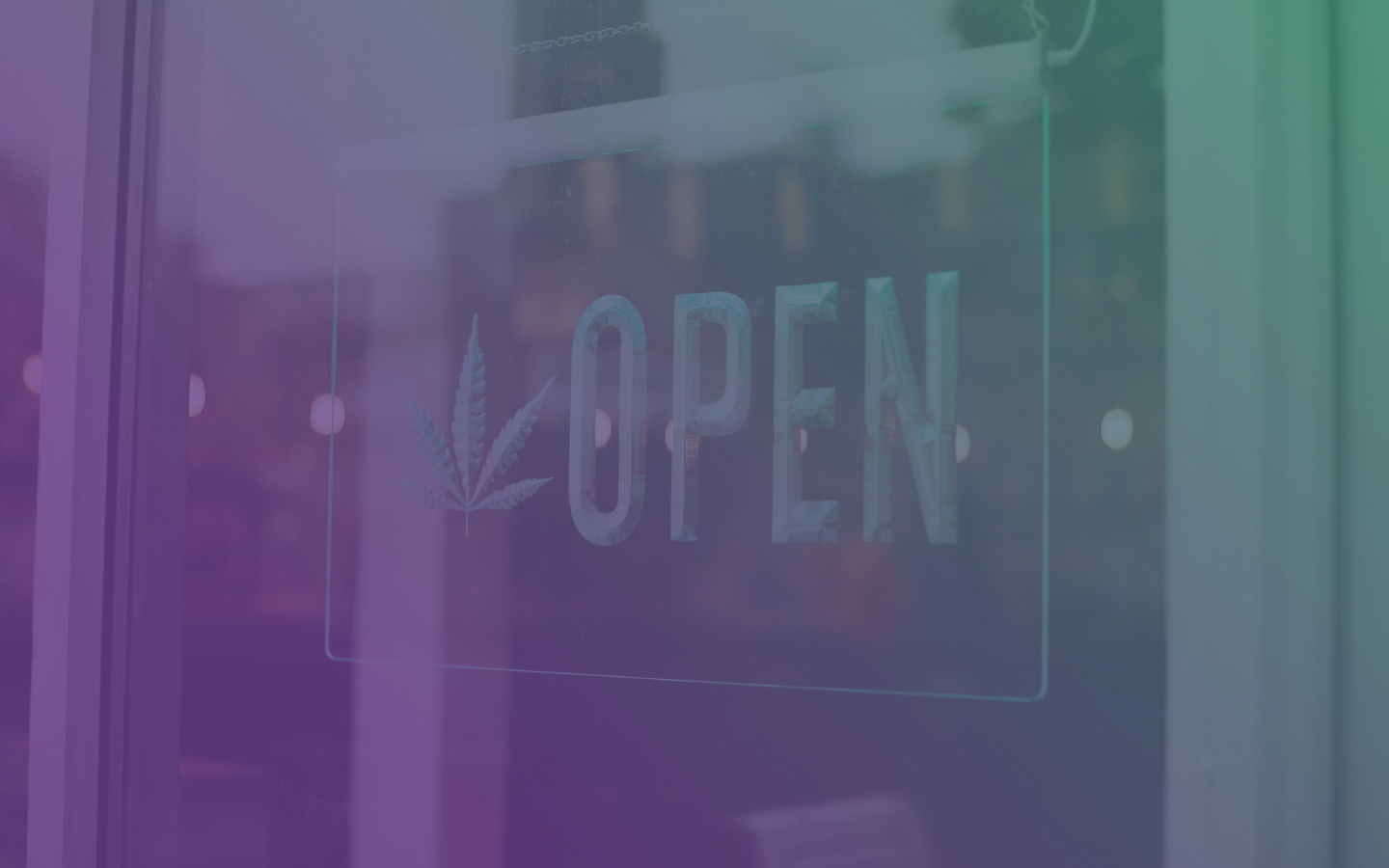 5 Things First-Time Dispensary Owners Should Know
Launching a new business can be scary which is why it's important to be as prepared as possible. Especially when it comes to newer up-and-coming industries, such as the cannabis industry. This is why we've created a list of 5 things first-time dispensary owners should know.
1. Invest in your employees' training
As we all know, first impressions matter especially when it comes to a business. Cannabis businesses are no different. There is no worse feeling than walking into a new dispensary just to be welcomed by a rude bouncer or budtender that don't seem to fully understand the products they are selling. 
If you want to create a positive long-lasting impression, make sure your employees are welcoming and know the products inside out, and keep reading 5 Things First Time Dispensary Owners Should Know. As Tokershub mentioned in their 8 Tips to Improve Customer Service at Your Dispensary article, your employees will reflect your vision once you set up solid standards and zero-no tolerance policies.
To guarantee success, you have to invest in your employees. This can be achieved by signing up your budtenders for cannabis courses or workshops online on websites such as Cannatech, Cannabis Training University, Hemp Staff, Cannabis Industry Institute, and MJ Hybrid Solutions. This way they can stay up to date with the most recent cannabis information and products. Meanwhile, when it comes to customer service, Hubspot suggests setting up quarterly customer service training sessions in which you conduct a routine performance review or team-building activities for your entire staff.
The positive reviews and increased sales rates will follow once you devote money and time to customer service and retention.
2.  Selling something? Make sure it's available online/digitally
According to The State of The Cannabis Industry 2020,  a report provided by Flowhub, LeafLink, and Vangst, stores that allow clients to order ahead online sell 22% more on average than stores without online ordering options. Clients prefer things to be just a click away, especially now with physical distancing being part of the "new normal". Make sure you can supply that demand, whether it's by making all of your products available online or with your own branded app. This will not only lessen each customer's in-store time by 70% but will make completing transactions and customer satisfaction all-around easier.
If you are interested in making your dispensary's products readily available through your very own app and other online channels, be sure to sign up for a DEMO with our STRAIN sales team to learn more!
3. Compliance
As a rule of thumb for dispensaries, always make sure that the POS you choose works well for your dispensary. This means it must match your dispensary's hardware demands and system requirements. Don't just opt out for the cheapest one. You don't want a bad POS to stand in the way of your business goals and growth. When it comes to choosing the right POS for your business make sure to ask your provider these 4 questions: 
Does it meet my local compliance demands? (

Check out this

Compliance Checklist for First-Time Dispensary Owners

by

Flowhub

to learn more

)
How secure is it?

(Have they had any safety breaches in the last few years? What safety guarantees can they make?)

How modern is it?

(Is it up to date or does it crash and lags often?)
Last, but not least, you should ask yourself:
Does this POS match my dispensary long-term goals? (Will your dispensary be able to integrate new features and Mannatech solutions, such as STRAIN, along the way?)
If you still want to know more about choosing the right POS software for your first dispensary? Then read this article on How to Choose the Right Cannabis POS Hardware by Flowhub.
4. Don't solely depend on Weedmaps or Leafly for sales
A common mistake is to overestimate the results you'll get from websites such as Weedmaps and Leafly. Although these pages can help you reach new customers they won't help you reach as many as you think. You will have to pay to stand out from competitors, which just ends up benefitting bigger dispensary chains. Not to mention that most of the customers you get from these online directories aren't very retainable.
In addition, these online directories aren't integrated with your POS. They don't reflect your inventory products real-time availability unless your budtenders do it manually every day. This is not only strenuous for employees but it can mislead customers into believing you have products on stock that you actually don't. Now, we aren't saying don't use Weedmaps or Leafly rather that if you are the owner of a new dispensary and have a limited budget, you should consider more financially friendly alternatives. 
Bonus:
If you are looking for more economical marketing strategies be sure to read our blog  8 Tips to Improve Your Cannabis Marketing Game to come up with new strategies.
5. Play to your strengths!
Even though the field makes it look uneven, when it comes to bigger vs. smaller dispensaries, there's still hope. Small dispensaries have something that big chain dispensaries can't buy, a unique small business customer experience. The bigger a dispensary, the harder is to provide each client with a personalized and engaging experience. Smaller dispensaries employees are more attentive and, as a result, build a more trusting and loyal relationship with clients. Besides customer loyalty, the Cannabis Industry Journal points out in their  How Small Dispensaries Can Stay Competitive in Today's Market article, that small dispensaries can arise from the competition providing their clients with more distinctive products they won't be able to find elsewhere. This reminds us how small dispensaries will always have a big impact on clients and the cannabis market.
If you found 5 Things First Time Dispensary Owners Should Know helpful be sure to share it with other cannabis community friends and follow us on Instagram to stay up-to-date with STRAIN's latest blogs and features.